Here is what I have for you this week for your digital scrapbooking pleasure...
They are called
Stackables
. Think of all the possibilities you have with these little templates. These stackable paper stacks can be added to any size background paper! Try them on your 12x12 layouts, or if 8.5x11 is more your thing- no problem,
Stackables
will work perfect. Just highlight every single layer on the stackable and drag the whole thing into your project and use like a template! The possibilities with
Stackable
s is endless. For example you can use just one for a white space layout, use two in the corners for a split page layout, or you can come up with all kinds of pages using your favorite scrapbooking techniques. Included are 5 paper stacks in PSD, TIFF, and PNG files.
Here are some pages by the Unforgettable and the Gingerbread Girls GS Site CT. They all used the Stackables in so many different ways. Think of all the different ways you can use them too!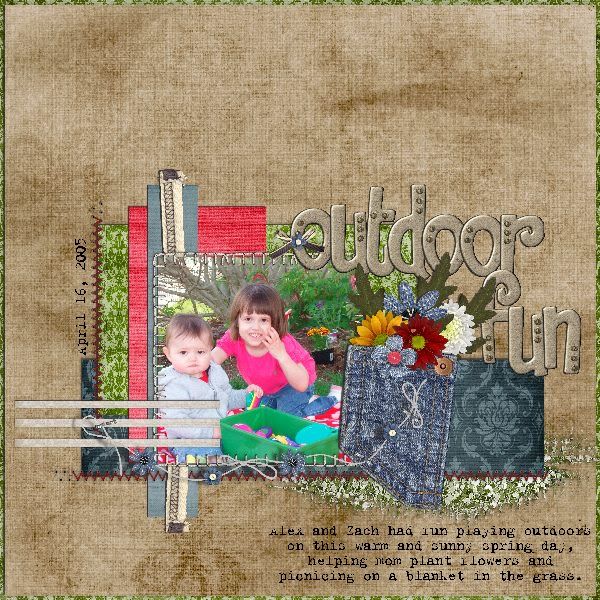 by Chigirl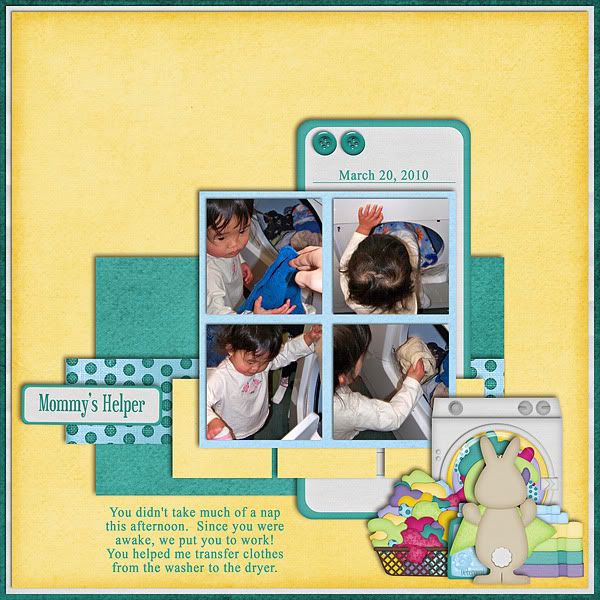 By Trica (also using a Mommy's Helper by Pretty In Green)
by extase (using Kiwi & Strawberries by GingerScraps)
Layout by Roxana using Remember the Moment by Unforgettable Moments (a GS Welcome Freebie not yet available). She used 2 Stackables two different corners.
Layout by Dana using
Easy Going
by Unforgettable Moments
P.S. There is a chance to win these over at
DST,
if you'd head over there and leave a comment in the thread you can get a chance to win. If you mention in the thread that you saw the Stackables on my blog than I will give you an extra chance to WIN in the random drawing! (I love my blog readers) :)
Today is Good Friday, and in our family that day is very meaningful to us. We are excited about celebrating the Resurrection on Sunday at church, and seeing if the Easter Bunny leaves any surprises.
Here is a page I scrapped with photos from last year's egg coloring adventure
The darling kit I used is called
Easter Pals
by Truman Studio
I hope no matter what you are doing this weekend that you are making some memories. No matter what you have going on this weekend there are bound to be some moments you will find unforgettable.