I'm not sure if you heard the news, but Lauren Grier got very, very sick not long ago and was hospitalized. She was diagnosed with life threatening blood clots. Lauren works incredibly hard as a designer and single mother and her sole income is the money she makes as a
digital scrapbook
designer. She is a very talented, and wonderful designer who sells at Sweet Shop Designs. Many designers from SSD and around the digital scrap community put together a collab for Lauren and her son. I just wanted to tell you about it so you could head over there, grab some scrap goodies and help her out.
Here is half of
the kit
...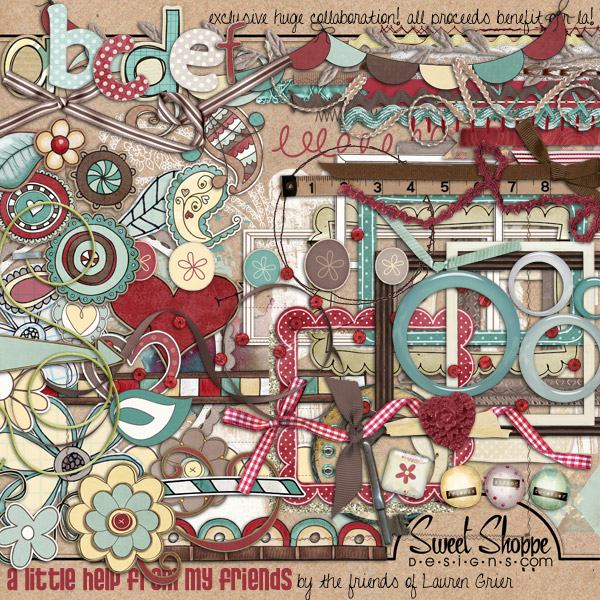 It has 85 papers and tons and tons of elements. The price is 11.99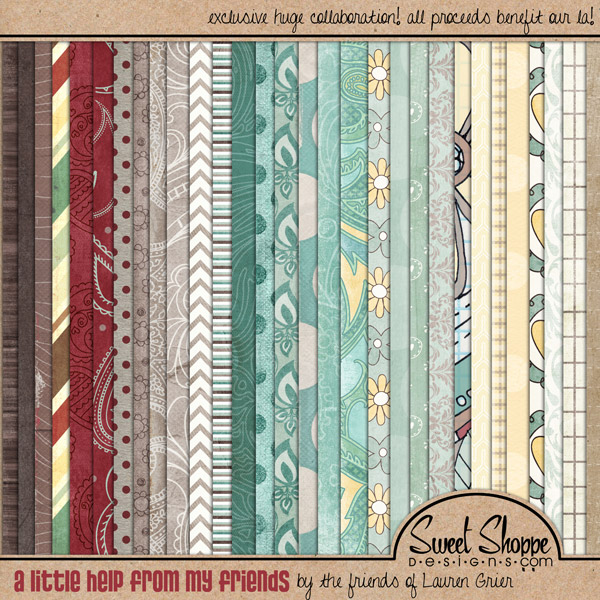 Thank you for considering purchasing these goodies to help someone in our scrapbooking community as she goes through this very difficult time.
I hope you are enjoying the last of your weekend, and are making all kinds of memories and unforgettable moments!