I'm seriously excited for Digital Scrapbooking Day. I have a little list of things I want to purchase, freebies to look for, and games at my favorite sites to play... and of course I must catch a speed scrap or two! Check this out! My friend Katie of
Key Of D Designs
is having a great sale and I thought I'd run over here to tell you about it.
Here is her ad...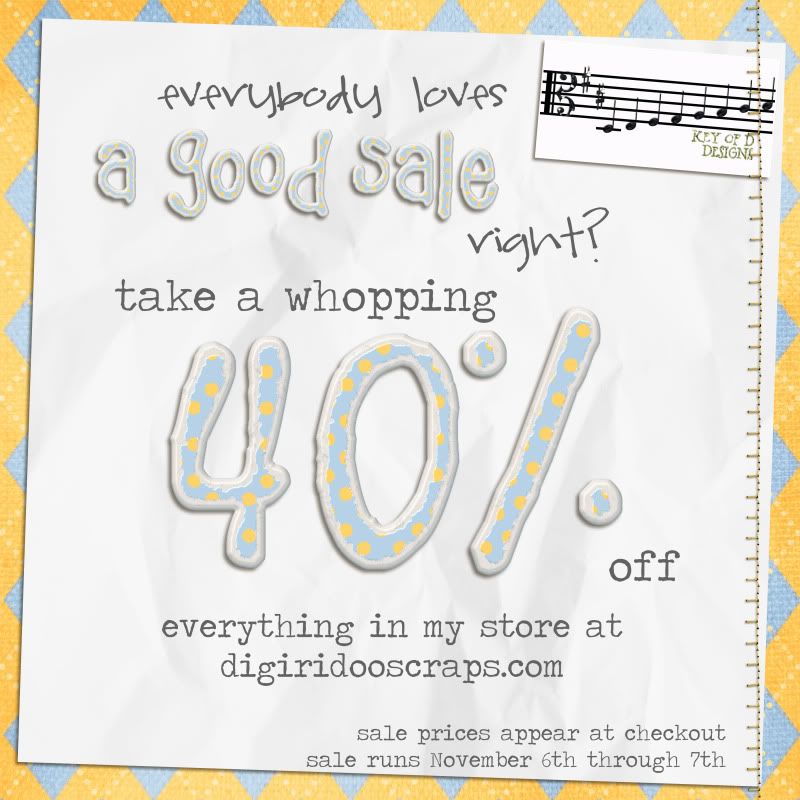 Go browse around
HER STORE
and get some great products at a great deal!
Here is another GREAT opportunity!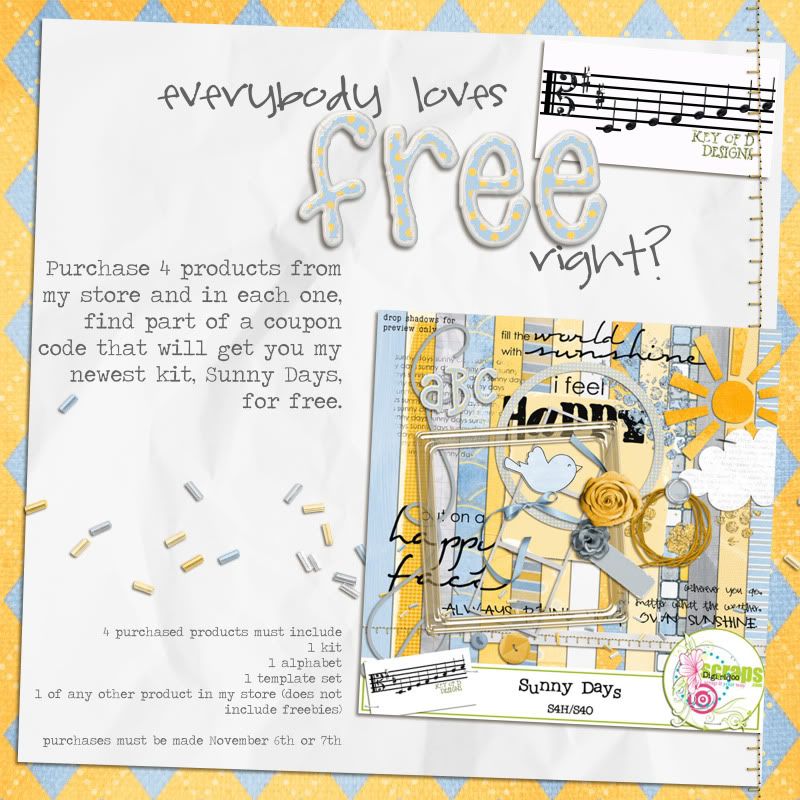 If you purchase four specific items November 6th or 7th (on sale too) you will find a piece of a coupon code in each item. After making the four purchases you will have the entire coupon code to receive the beautiful kit
Sunny Days
for FREE! Great deal and so much fun!!
I will be back later to tell you about my DSD grab bag deal I have going for you and I might just have a little freebie to offer :)
Have a great day, and I hope you are making some fun DSD plans!