edit: This is all unpacked now and in my shop :)
You can get it for only $5! The discount will be taken once you add it to your cart. Go check it out in
my shop
and tell me what you like about it and you can win it. A little reveal of what is in the grab bag is right there in the
detailed images
. When you make a comment for your chance to win, leave your email address in the comments, or let me know in the comments that you are sending me an email (so I have your email address) so I can contact the winner(s)! My email address is in the side bar on the right of this post. I am feeling really generous because it is DSD! If you happen to buy my grab bag because you don't want to miss out on the great deal, and you also happen to be selected as a winner- I will give you a coupon for a free product in my shop.
Also go check out
THIS THREAD
at Gingerscraps about what is on your wish list. I'm definitely going to make some wishes come true if I see that people have Unforgettable Moments products on their wish list :) in that thread.
The entire Gingerscraps store is 50% off, which obviously includes ALL my Unforgettable Moments products! You can pick up anything in my shop for HALF OFF! (Remember the discount will show up once you add the product to your cart) Guess what? There is more LOL! I have a little secret coupon for you my dear blog reader! Go ahead and take an additional 10% off just because I appreciate you stopping by my blog. That means you will get 60% off my stuff (including the grab bag!!!!!!). Yep you read that right ;) Here is the coupon code for you: UMblog_10_ForYou
Another little treat because I love DSD so much is a freebie for you from me! This freebie coordinates with the cute and fun full size kit that is in my
grab bag
. Enjoy this freebie by itself, or in conjunction with the kit you will find in my
grab bag
. The freebie includes a free alpha! It is the upper case version of the alpha that is in the
grab bag
kit. If you purchase (or win) the
grab bag
you will have the lower case alpha so download this freebie and grab the
grab bag
and you will have the full alpha. Also in this freebie are three free card stock papers and some really cute free elements.
Dowload links:
Don't forget to leave a comment if you download the freebie I made for you! Thank you!!
I'll end this post here becuase we all have DSD games to play and shopping to do, but I will leave you with some layouts that were made using products from my grab bag :)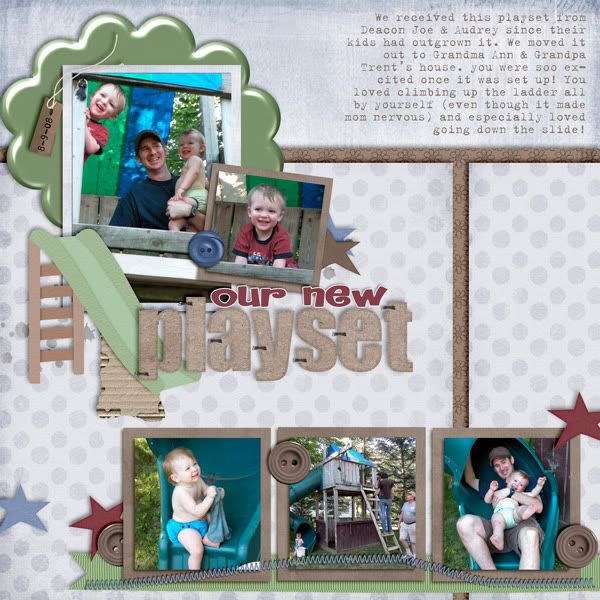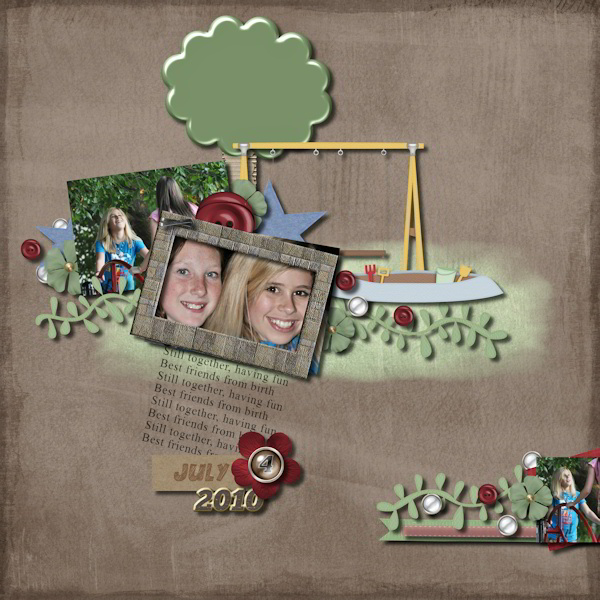 Happy scrapping, and a wonderful DSD to you!!