I have some bad news and some good news. I'll give you the bad news first. DigiridooScraps is closing :(. They have been such a fun, unique shop! I know sad huh? My friend Katie (
Key Of D Designs
) is a designer there at DRS, and has to close up her shop. This of course leads to the good news Katie is having a crazy-amazing sale.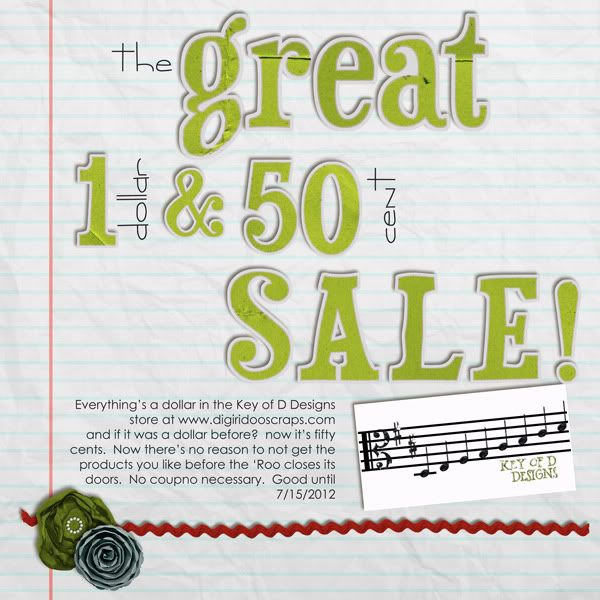 She has some cute stuff like
Head on over to
Katie's shop
and stock up because everything is closing and won't be available after the 15th!
:)