Hello! Today is April 1st, and you know what that means GS Buffet Time... No foolin'! :) The April Buffet is called: Happy Hopscotch! The intention is to provide you with all kinds of Happy ways to document fun spring activities!
Buffet items are all $2, but for the first 5 days of their release you can gobble them up for
$1 a piece
! There are a lot of really cute things to choose from by the GS designers. I made a
template half pack
. You can use it in conjunction with the many other GS Designer's Buffet items (
like Valarie Ostroms' cute Happy Hopscotch Elements, Solid papers, pattern papers, & alpha
), or you can even use my
Happy Hopscotch templates
with other goodies you already have in your stash.
There is a playful hopscotch ouline right in the template. Each box is separate so you can add a combination of papers and photos if you want to. You can go crazy with pattern paper, or you could even just leave everything the same solid color too if you wanted. There are so many creative possibilities!
Here are some fun things the Unforgettables did with these templates-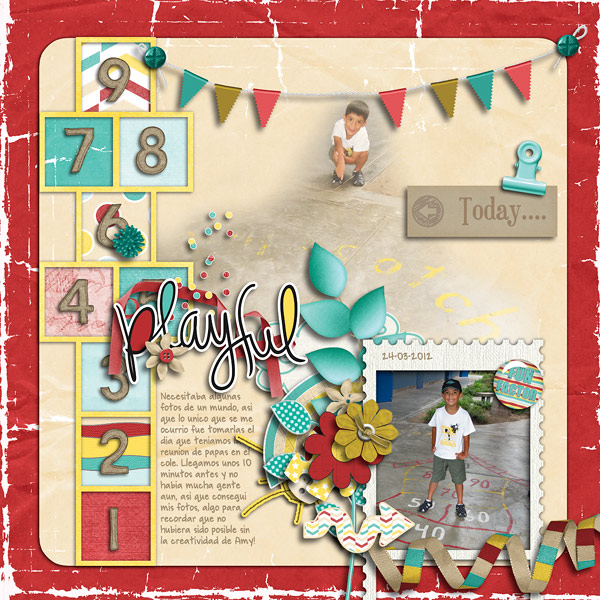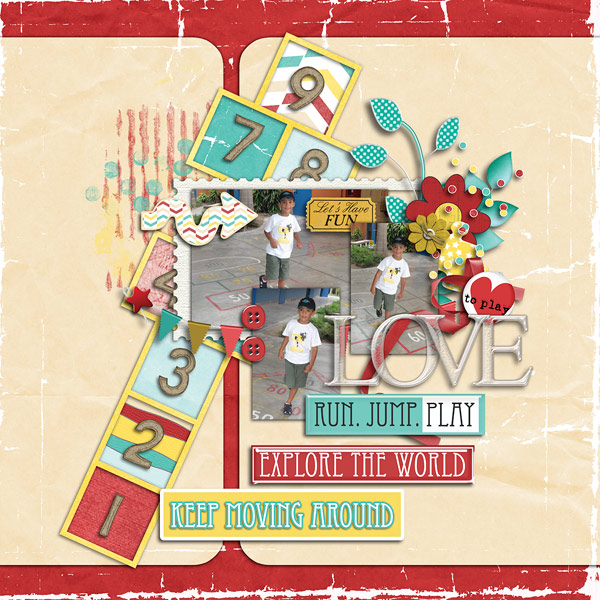 double pager by Roxana
Layout by Petra using Valarie Ostrom's Hopscotch Collection
Layout by Petra using a kit by Jenn2
I'm sure you have some happy photos that would look great in these templates, and you can't go wrong when they are $1 (until 4/5). You can click HERE to go and grab this half pack.
Enjoy your day today; I hope it is truly Unforgettable!