No Bah Humbug here! Introducing the GingerScraps December Buffet... Who-Village. The theme is inspired by Dr. Seuss'
The Grinch Who Stole Christmas
. There are so many cute contributions in the Buffet! I was thinking of Cindy Lou Who and the Whoville residents when I was designing. I was also thinking of the scene in the animated version when the Grinch took all the Who's gifts and stuffed the Christmas Tree up the fireplace. Even though the Who's didn't have their Christmas presents they still loved Christmas because they were together and gathered in their town to sing together. Those images were in my mind as I was designing.
As always all Buffets are on sale for $1 when they are first released, and this month you will have December 1st through the 5th to take advantage of the $1 price!!
Here are the Who-Village
Element Pack
and
Paper Pack
by Amy Peck (me):
click the images to go grab those items at $1 each!
Stock up for this Christmas or snag them for previous years memories!
Here is what the Unforgettables whipped up for these Buffet items:
by Donna
by Amy
by Petra
by Dana (also using Buffet products by other GingerScraps designers)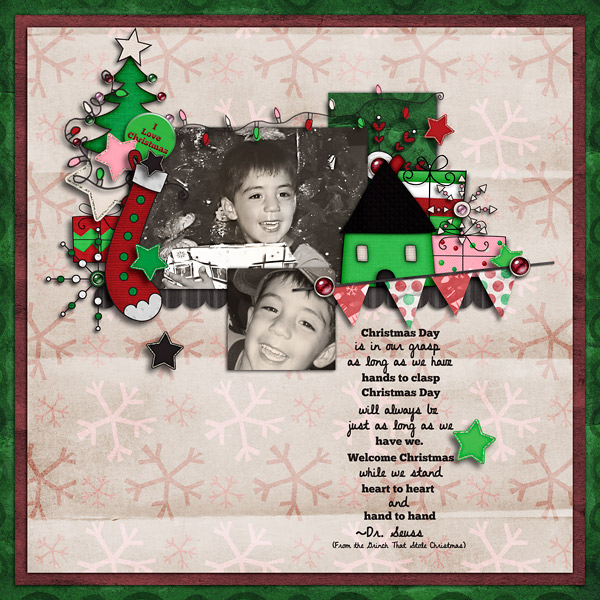 by Roxana
by Melissa
Yummy stuff huh!
Happy December to you, I hope you are enjoying this time of year already.
Until next time,