Are you getting excited for Digital Scrapbooking Day?
I am!
I just wanted to make sure you knew about the awesome events that were going on at GingerScraps!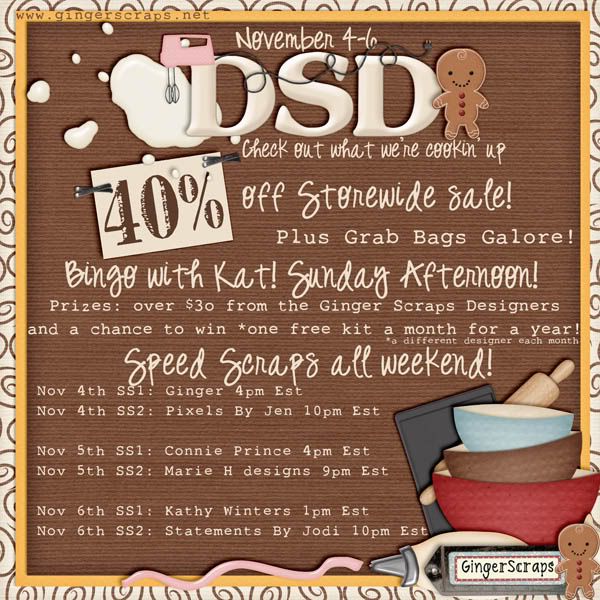 Fun huh! Did you see that almost the entire store will be 40% off! (There just might be a little bonus coupon in my newsletter that hasn't gone out yet).
I hope you can make it to Bingo on Sunday. There will be more info such as the words and the Bingo card to download and decorate in the GS forum. There will be speed scraps through out the weekend. I know I am sure going to be there when I can! Don't for get the kick off DSD speed scrap Friday afternoon with Ginger herself! I'm really excited about my DSD collab grab bag with Valarie Ostrom too!
I hope to see you around this DSD weekend!