I have been trying really hard to get things scrapped within a short amount of time after downloading the photos onto my computer. I still have tons of catching up to do with old photos (don't we all), but I don't want to get behind with my current photos either. I want to get Halloween scrapped before too much time passes.
Here are my oh so cute nephews age four and a half and one and a half. The older one is a fire fighter that sweet baby is a dalmatian.
I had the distinct honor and pleasure of being able to use an incredible cute Halloween kit by
Valarie Ostrom
to make the above layout. It is called Little Spook.
Isn't it cute?!!!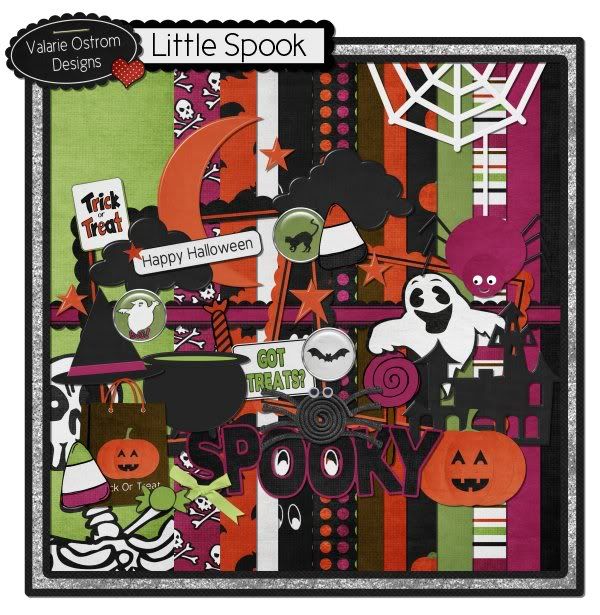 If you have some Halloween photos that you need to get scapped, then you need this kit.
As you probably know there are so many fun things going on for Digital Scrapbooking Day throughout the digi land community. There will be some freebies right here, so "stay tuned" for details!
Enjoy your day... and the go scrap it!